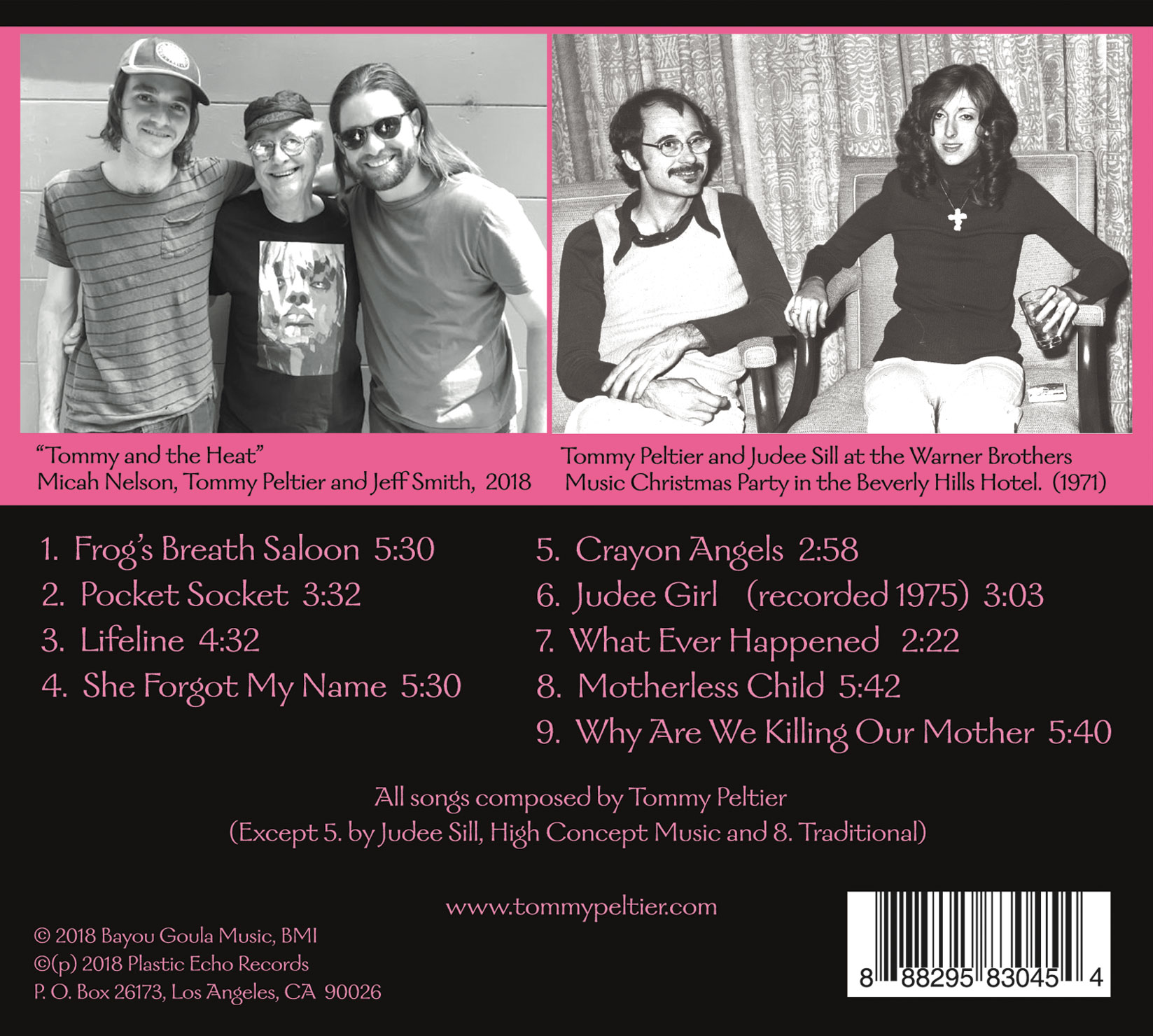 Remembering My Dear Friend Sill
Certain people that pass through your life can leave a permanent imprint on your heart. Judee's place in my heart will forever be that of Beauty.
Some of the songs on this album were inspired by the many great adventures we shared.
Thank you Judee for your Beauty.
Tommy Peltier